All-In-One Meeting Guide
Connection
Cards
Overview
Connection activities are focused on sharing personal stories and benefiting from your Circle's ideas, experiences, and support. The Connection Card activity uses a deck of cards to facilitate the process of sharing deep information with one another quickly through a series of questions. The goal of this activity is to get to know one another better by answering questions and sharing a lot of information fast—think of it as TableTopics for your Circle!
Meeting Goals
Get to know yourself and your Circle on a deeper level
Build trust with your Circle by opening up and sharing personal stories and experiences
Meeting Agenda
Approx. 90-100 minutes for total meeting (based on a group size of ten members)
Check-In

Approx. 10-20 minutes

Warm up, catch up, and get going

Connection Activities

Approx. 55 minutes

Share, connect, and grow together

Activity 1: Connection Cards

Approx. 40 minutes

Deepen your understanding of yourself and your fellow Circle members

Activity 2: Connection Card Debrief

Approx. 15 minutes

Discuss what makes it easy or hard to share and the role of gender in sharing

One Action

Approx. 15 minutes

The little push you need to go for it

Wrap-Up

Approx. 10 minutes

What's next and a few final words
You'll find everything you need to run this meeting in our All-in-One guide.
Download Guide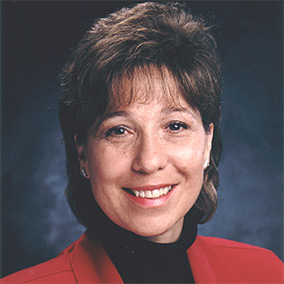 Brought to you in partnership with…
Carole Robin from the Stanford Graduate School of Business and based on a similar activity originally developed by Stanford's Interpersonal Dynamics course faculty.
How to Use This Meeting Guide
Before your meeting
During your meeting

Use our guide to shape your discussion and activities
Estimated total meeting time: 90-100 minutes (based on a group size of ten members)

After your meeting (optional)

Use our worksheet to develop your One Action update for your next meeting