Together We're Better
Through the power of peer support, Circles are changing lives.
Lean In Circles are small groups who meet regularly to learn and grow together. Circles are as unique as the individuals who start them, but they all share a common bond: the power of peer support. Women are asking for more and stepping outside their comfort zones, and women and men are talking openly about gender issues for the first time.
RETURNING MEMBERS:
Welcome to Circles 2.0! Create a new profile for your or to connect with members around the world and access our newest materials and tools.
Learn more
Circles By The Numbers
There are more than 26,000 Circles in 136 countries
…and growing.
85% of members credit their Circle with a positive change in their life.
My Circle inspired me to…
"Negotiate for a bigger salary and job title." (She got both.)
Leader of a network of 300 plus women in Circles
How Circles Work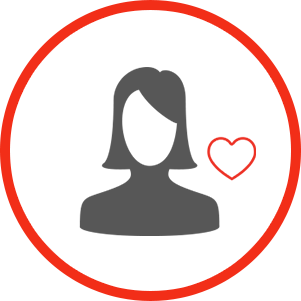 It Starts With You
While we can't guarantee you'll achieve your wildest dream, we can promise that joining a Circle will give you the support to go for it—more than 80% members say they're more likely to take on a new challenge or opportunity because of their Circle.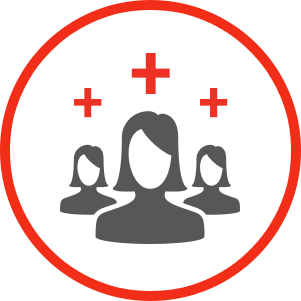 Power of Peer Support
Research shows that we are more confident and are able to learn and accomplish more in small groups. To get the most out of your Circle, we recommend eight to twelve members at similar stages in life and/or with shared goals.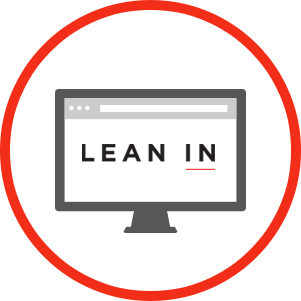 Lean In's Circle Hub
We provide everything you need to run a successful Circle:
Step-by-step meeting guides and activities
Expert videos on important topics and skills
A group email so it's easy to stay in touch
A system for connecting with other Circles
Materials to promote your Circle—including a logo!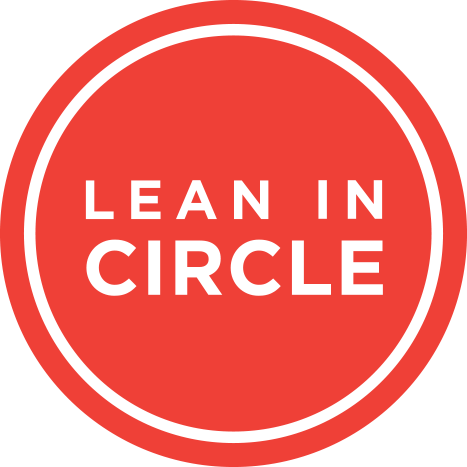 Your Circle, Your Way
A Circle can be a monthly roundtable at your home, a brown-bag lunch series at work, or even a virtual meet-up with people from around the world. The important thing is that you get together regularly—and that everyone participates.
Explore Our Circle Community

Local Circles are in small towns and big cities around the world. In some places, you'll also find a Local Chapter—a group of Circles that exchange ideas, network, and host large events in their area.
Explore Local
If you're looking for a Circle at your company
or a Circle that meets online, you'll also find them here.
Campus Circles are on a number of college campuses. On these campuses you'll often find a Campus Chapter, a student-run organization that hosts events to bring Circles and the campus community together.
Explore Campus
Circles in the News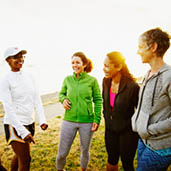 Lean In Circles across the world are encouraging women (and men!) to pursue their ambitions together.
Associated Press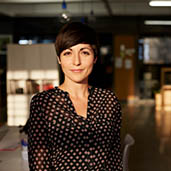 New Mexico's women say building their confidence and courage has led to promotions and raises.
Albuquerque Journal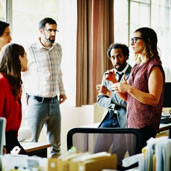 Katherine Goldstein on how her Circle made her a better professional and a better boss.
Slate Magazine
Frequently Asked Questions
What does the new Circles Hub do?
Our Circles Hub (which you are on right now) was built from the ground up to support our growing Circle Community. The Hub makes it easy to start, join and stay in touch with Circles and Chapters in your area, on your campus, within your company (or military branch) and around the world. Once you've started or joined a group, you can:
Create a group email to stay in touch with your Circle or Chapter
Message Circles and Chapters
Find and join Circles and Chapters
Use our all-in-one meeting Guides
Tune in to how-to and expert events
Get our new Circle and Chapter logos
And more...
What's the difference between "Local Circles & Chapters" and "Campus Circles & Chapters"?
We've divided our Circle community into two main groups—"Local Circles & Chapters" and "Campus Circles & Chapters"—so we can offer members of each an experience that's tailored for them. Local Circles and Chapters are in cities and companies around the world, in all five branches of the U.S. military and/or meet online. Campus Circles and Chapters are on college campuses around the world.
I want to find a Circle to join. How do I get started?
Choose Find a Circle and enter your location (i.e., city and state) or campus. If you're looking for a Circle in your company, branch of the military and/or that meets online, start by entering your location and refine or expand your search from the results page.